Standard jumping pillows®
- Our standard Jumping Pillows® are everything but standard
Combine sizes and colours as you wish
We have developed and produced more than 10.000 Jumping Pillows® throughout the past 30 years. The Jumping Pillow® continues to be the most popular playground product on especially camp sites, schools, institutions etc. 
Our Jumping Pillows® are:
Specially produced and comes in different sizes and colours – from 20 to 500 m2.
Installed with a specially developed canvas which can resist sun and water
Always produced with a 5 year warranty
Special rules apply when installing a jumping pillows®. We are always ready to guide you in the best way possible. Do not hesitate to contact us for a great offer, both when considering a new project or when changing the old jumping pillow® into a new one.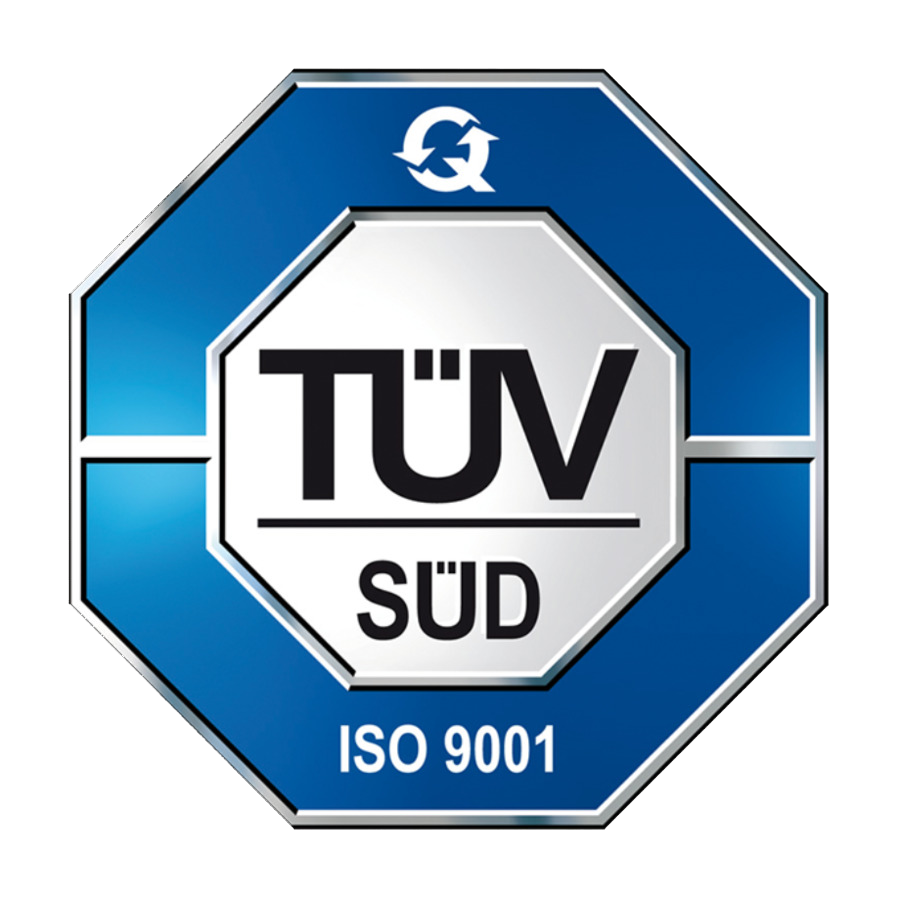 All our standard jumping pillow® are manufactured in the best way possible. Our design and protection are independly certified by TÜV-Süd Product Service, and naturally, our products live up to the demands of EN14960.
Why choose a jumping pillow®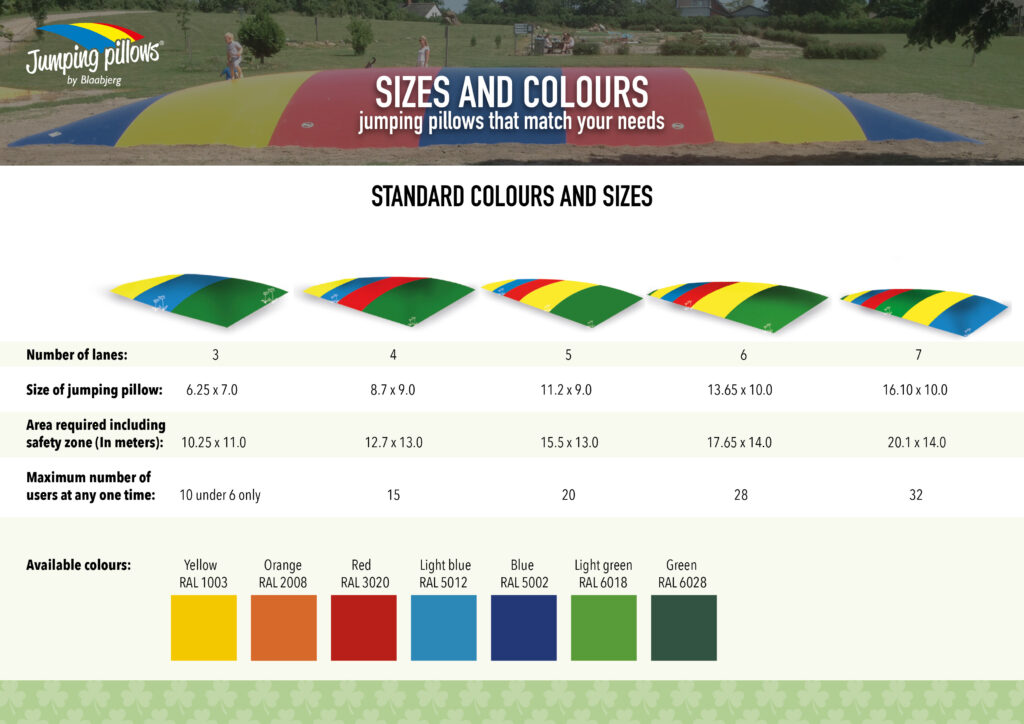 Brand your Jumping Pillow® with your logo or your company colours. Make your Jumping Pillow® stand out and let it tell your story. 
Your Jumping Pillow® does not even have to be square – we can customize the shape in any dimension you desire. We manufacture jumping pillows from 20 to 500 m2. 
Let your imagination inspire you – our highly competent crew is ready to meet your needs.